A Tribute to the Remarkable Life and
Work of Maya Angelou
In collaboration with Caged Bird Legacy and the Angelou Johnson Family, we've crowdsourced thousands of personal tributes to Maya Angelou to create a digital work of art in her memory. Download it to read others' heartwarming submissions and find your own!
The Tribute
How to find your submission
Simply click on the download button below the preview. This will download a pdf which you can open and then zoom in on to read the text. Best of all, you can search the pdf to find your own tribute by pressing windows+f (or command+f on Mac) once you have it open.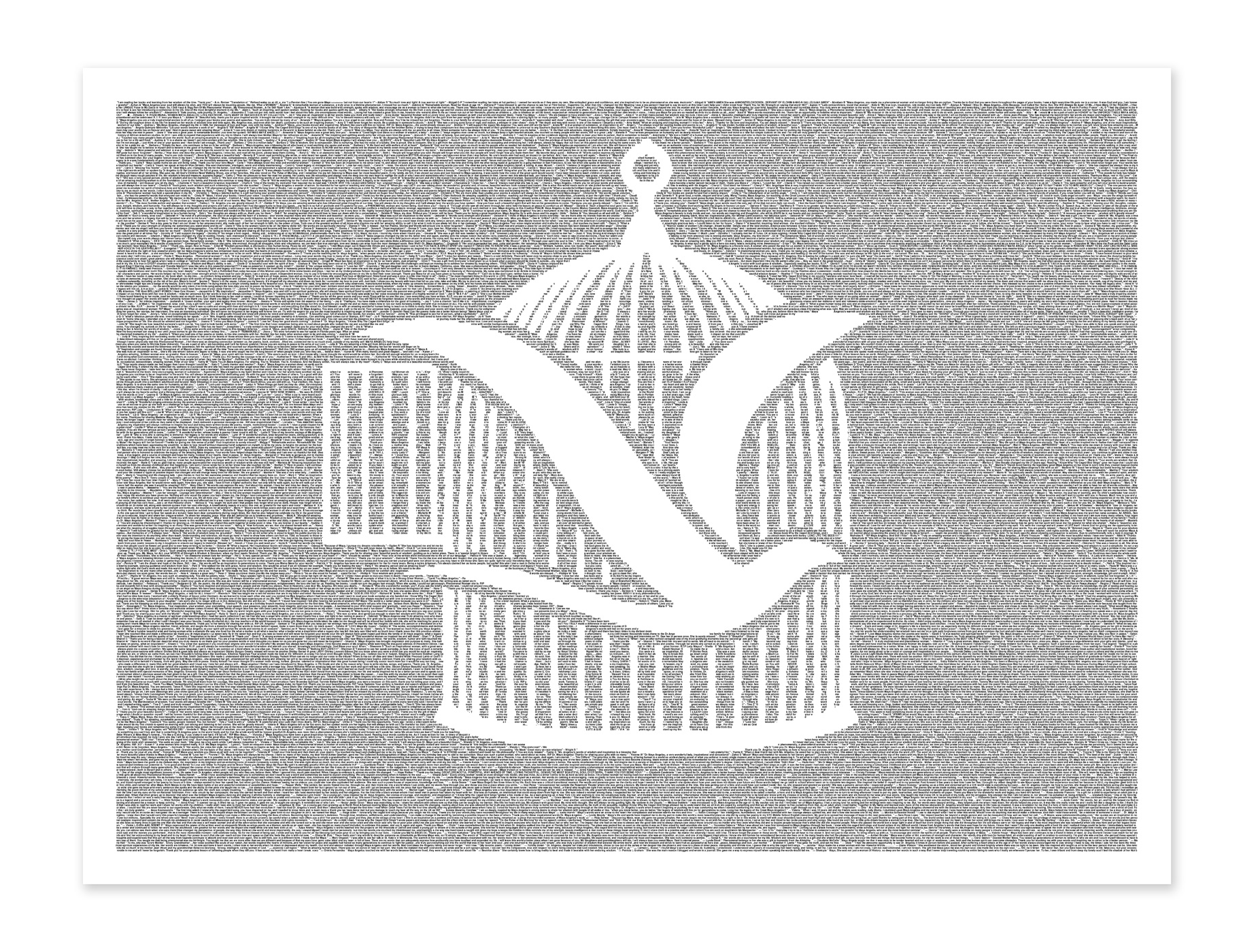 The Litographs
I Know Why the Caged Bird Sings
In addition to this digital tribute, we've created a line of t-shirts, tote bags and posters made entirely from the text of I Know Why the Caged Bird Sings. Our literary products will help support the Angelou Johnson legacy, foundation and charities.